Where to get upcycled secondhand furniture in Hong Kong
Let's dive into this side hustle story and see what upcycling furniture artist has to say about their journey in giving a new life to secondhand furniture in Hong Kong. 
Upcycling secondhand furniture in Hong Kong
Alex: "Hi, I'm Alex and I run a passion project called Furniture Revolution, upcycling furniture and giving it a new lease of life. I noticed how many amazing pieces of secondhand furniture were popping up for sale on Facebook Marketplace. It's either IKEA stuff that people don't really care about or traditional furniture which is too dark and bulky for modern spaces. I could see that they all had so much potential. I didn't know of anyone doing anything similar in Hong Kong but I knew there would be a market for it. Initially I wasn't sure where I could source the paint from, but luckily I came across Annie Sloan in Thorn and Burrow and it went from there!
My favourite places in Hong Kong are all the hiking trails I do with my dogs – I've always felt a deep connection to nature, hence I feel so strongly that we need to protect it."
"I could spend a lot of time worrying about the state of the world but that wouldn't help anyone. I help in the ways I can and Furniture Revolution is one of them."
Juggling being a full time teacher and a side hustle
"I'm actually a full time teacher at an international school and I have 2 dogs so finding the time isn't easy. It all started it all in January last year when restrictions were tight and schools were closed so I had more free time than usual. I love my school – we encourage the children to be environmentally minded, innovative and to enjoy the process of learning over valuing outcomes. I guess that mindset carries into my personal life."
"I was nervous but it was never going to be about making money so I felt I didn't really have anything to lose. "
"I remember going to buy my first piece and wondering what I'd got myself in for. I have a small apartment so having big pieces hanging around isn't ideal. I painted it in Amsterdam Green which reminds me of the Star Ferry and I loved it, but I needed to do a few pieces before promoting it. I could barely move in my tiny apartment at one point, but then I started spreading the word on Instagram and I sold the green piece – everybody loved it. I started to believe it could actually take off and I enjoyed it more and more."
The logistics are a challenge in Hong Kong
"The biggest challenges for me are definitely the logistics. GoGo vans make moving furniture from place to place easier but it's still hard work, and moving things around my tiny apartment is like Tetris! I have a small terrace which I work on but Hong Kong's weather isn't the most reliable. I've had a few close calls with unpredicted rain! I would love to take things further but it's hard for me to take on big pieces and time constraints don't always allow me to be as creative as I'd like. The dream would be to have a proper workspace and maybe even my own van but it's so expensive in Hong Kong I think it would be hard to make it work financially. Anyway, I love teaching so for now Furniture Revolution is a good little side hustle!"
Balancing being creative and making sales
"I initially started buying pieces and doing whatever I liked with them which was fun but there's no guarantee you'll sell them so I started to move towards commissions. Most clients have a rough idea in mind but are open to suggestions so I still get to be creative whilst knowing I'm not going to be stuck with a piece, so I think this is the way forward."
Combining creative passions and sustainability
"I've always been quite arty and enjoyed making something from nothing but I didn't really have a creative outlet since moving to Hong Kong three and a half years ago. I'm also incredibly conscious of environmental issues and as much as I love Hong Kong there is quite a disposable culture here. I felt that Furniture Revolution was a way of combining the two passions whilst having fun and doing good."
Not sure what else is better than having fun and doing good 🙂 Can you share a tip with us for people who are on the same journey?
"I guess to be brave and enjoy the process. I have no real business experience and I find the marketing side of things quite challenging but I enjoy learning. I think you don't really know what you're capable of until you push yourself."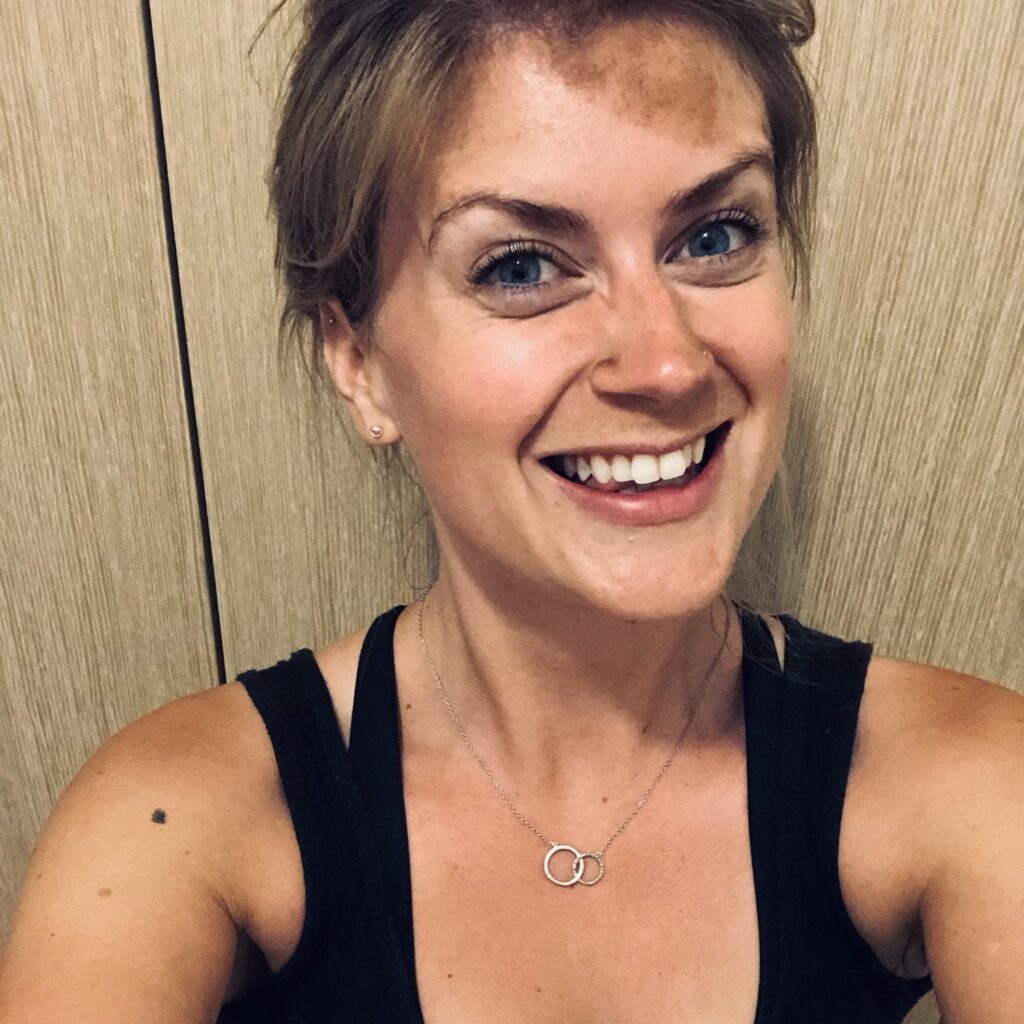 Connect with Furniture Revolution
Other sustainability related posts: