13 most popular iHerb recommendations
Interested to know what the most popular iHerb products are? We've narrowed our list to the top 13 popular products that we see have lots of reviews! You probably know iHerb is famous for their health supplements, but do you know the other 12 things on this list? Some are up and rising items and ones that I've seen my referrals repeat purchase (you can click your trends report in My Rewards to see what your referrals are buying through your code).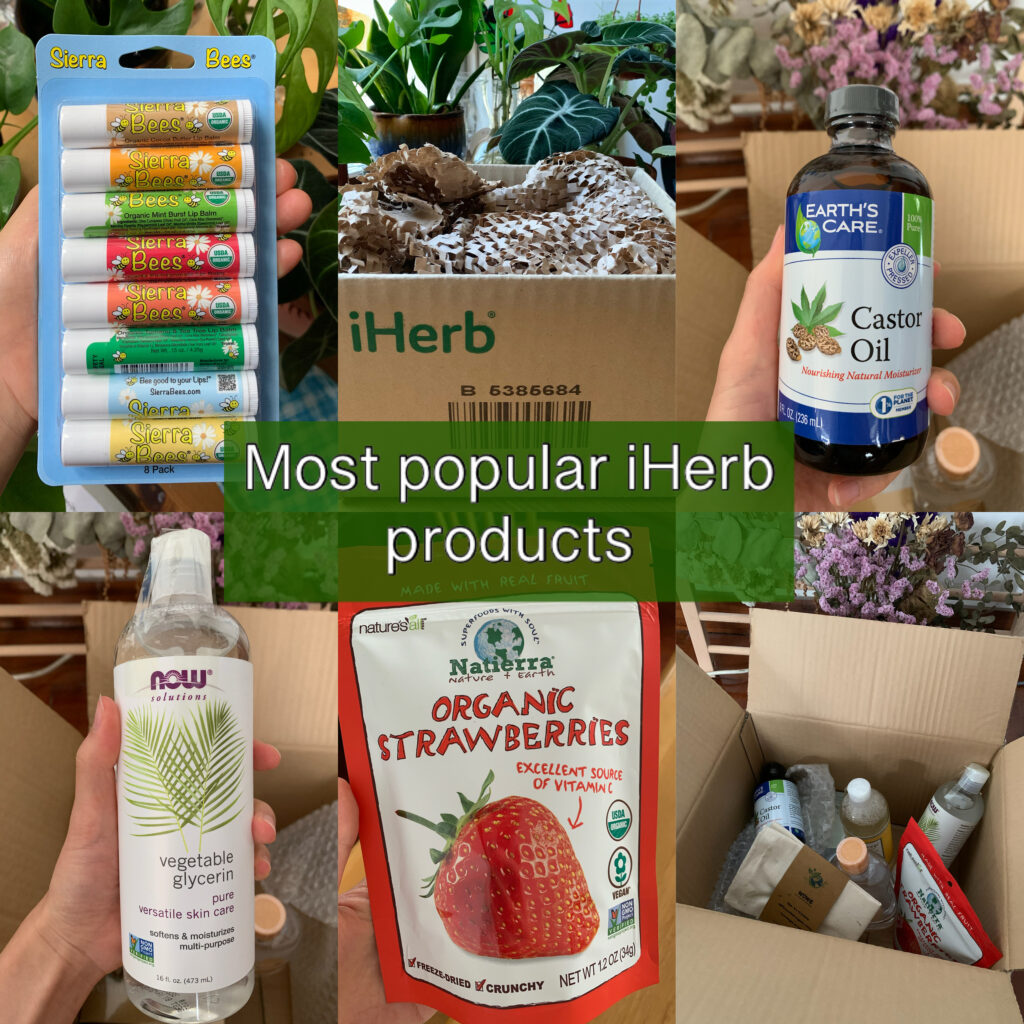 | iHerb referral code | DUT5220 |
| --- | --- |
| | |
| + Extra 6% cash back +$150 HKD welcome gift | |
Don't forget to check out the free iHerb products that you can get. You pay $1 USD on checkout, and once you've received the product, you get $1 USD cash rebates back into your account. It can either be spent on future iHerb orders or taken out as cash through their payout system (minimum $100 USD to cash out). 
Now for the round up of best products to get on iHerb:
Round up of 13 most popular iHerb recommendations
5. Probiotics: LactoBif supplements
iHerb is known for their health supplements. They range from vitamins, probiotics, fish oil, collagen, omega 3, whey protein and more. Some products have free trial versions! (You get 1 USD per review left) and there is almost always promotions for iHerb's own supplement brands: 10-30% discount applied automatically at check out. 
There is a wide lip balm selection on iHerb. Their most popular one is the Sierra bees lip balm where they do promos and offer them for free! Leave a review afterwards and you'll get 100% cash back on the 1 USD promo item. Lots of well known brands are also on iHerb: Burts bees, Bioderma, Carmex and more.
Avocado oil has become quite popular lately for salads and to use as a 'finishing' oil to drizzle after cooking. It's perfect with salads with nuts and some fruit! Also, why not double the avocado trouble? Add it to your avocado salad, because you can never have too much avocado! Our favourite salad recipe: chicken breast, avocado, green apple and nuts 🙂