How to become a Hong Kong foodie | Foodie Explorerz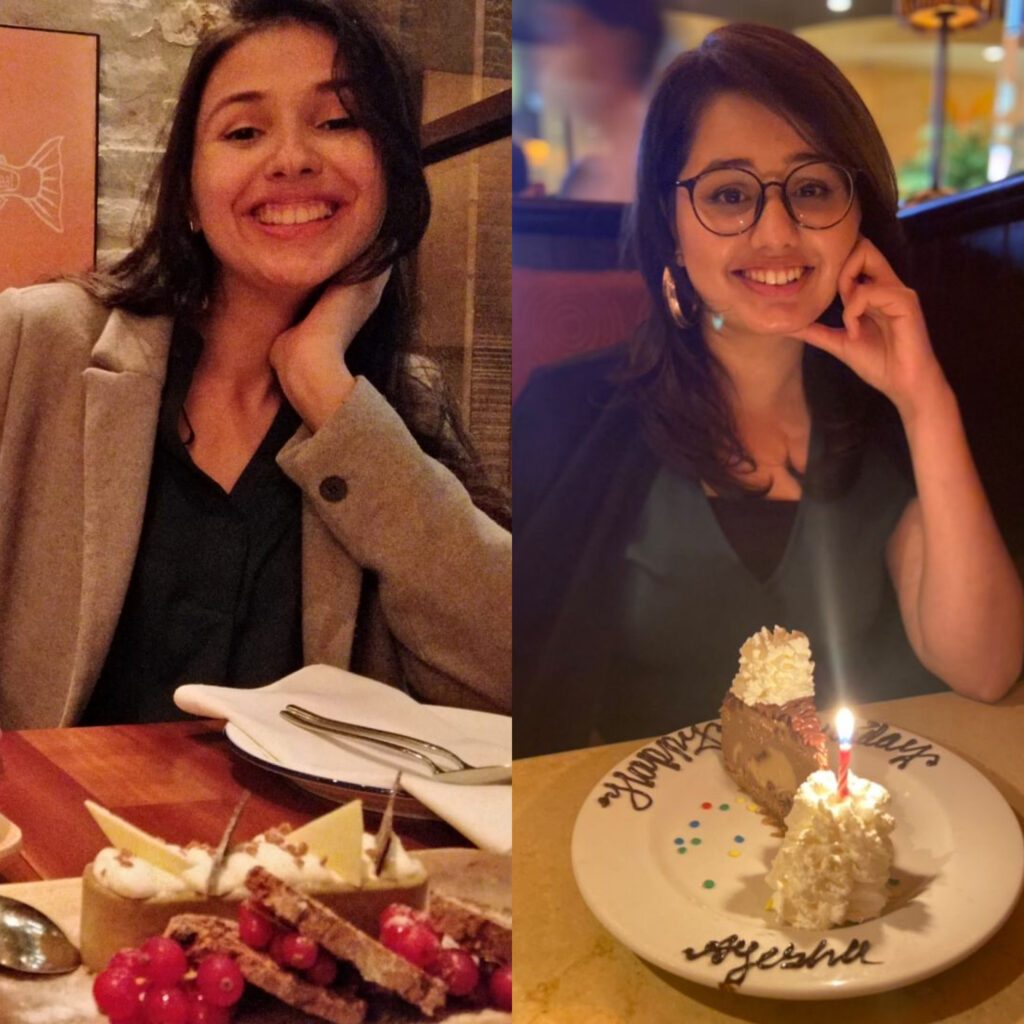 Check out our Hong Kong foodie interview with Foodie Explorerz. These two sisters share vegan, vegetarian, halal and Jain food spots around Hong Kong. If you've ever felt like it's hard to find spots that cater for you, maybe they are your answer.
Tell us a bit about yourself! Who are the creators behind Foodie Explorerz?
"We're two sisters who have put our passion for food and helping people into something which is impactful to the community! Both of us are currently working full-time jobs where one is currently in the financial services industry and the other who recently moved into the education sector. It's definitely a challenge managing both, but we feel if you're really passionate about something then it doesn't feel like work, just another hobby!"
Tips on how to become a Hong Kong foodie?
"We started our blog back in 2020 and launched our official website in 2022. It was a slow but steady process and we understood that these things do take time. It's just about being patient, persistent, and consistent, and eventually, things will kick off!  🙂 
At the moment we're a team of two people, Maryam (Founder) and Ayesha (Co-Founder). We usually go out to review restaurants together, but at times we split up so we can review as many restaurants for our followers. Maryam would be in charge of running the marketing campaigns, website, social media page, and also finding partners/collaborators to work with. However, at the end of the day, we both help to write reviews, take photos and try new places!
Our journey of building this blog started quite a while back, and since then we have always been trying to add different aspects to it. It started by hosting giveaway contests through collaborations, advertising local businesses, and now writing full articles on our website blog. We usually need to do a lot of preparations when posting or launching any of these, sometimes even 1-2 months in advance! It may seem like a lot of work, but for someone who enjoys it – it's just fun. 
Tips to other foodies: learn to enjoy the journey because it's going to be a long one!"
Tell us your favorite restaurants in Hong Kong's food paradise!
"So far, our favorite restaurants have been Shahrazad Lebanese and the Veggie Kingdom! We recently tried Shahrazad Lebanese for a birthday celebration and it's been one of the best middle eastern places we've tried in Hong Kong. Their mixed cold mezze platter (a variety of along with their mixed grill meat is truly delectable. The Veggie Kingdom, a pure vegetarian Chinese restaurant, has also been a favorite of ours. We particularly are a fan of their dan dan noodles and crispy turnip cakes."
What inspired you guys to become a Hong Kong foodie?
"Initially, we started our food blog as a side hobby but, gradually it became a page that guided people to restaurants that met their dietary requirements. Whenever we went out to eat, it was always a challenge because we needed to research beforehand to see if the restaurant had Halal, Vegan, or Vegetarian options for us (Most of the time they wouldn't). Hong Kong is known to be an international city but unfortunately, it doesn't cater to these different communities. We then decided to create a page that specifically targets people with different dietary requirements. We believe that one should 'Stress less and Eat more'!"
Experiences and perks of being a foodie in Hong Kong
"We have been able to work with many local businesses through networking and then being able to promote them through different collaborations and promotional campaigns.
For quite some time, we've been partnering with smaller F&B businesses to do promotional giveaway contests. This is one of our favorite campaigns because it allows us to empower local businesses by helping them to increase their reach along with being able to give free goodies to our fellow audience members!
Besides working with local F&B businesses, we've made many friends through our platforms and they've been super supportive. The fact that we get messages from them saying our page has been helpful, is one of the reasons why we want to keep doing better. We are always very grateful for their support and hope to provide them with more value in the coming future!"
What future projects would you guys like to explore in the future?
"At the moment we would love to partner with more local businesses as well as restaurants that cater halal, vegan, vegetarian, and Jain foods. We want to provide as much value as possible to both our partners and audience members. Therefore, we hope to collaborate with more local businesses that cater to halal, vegan, vegetarian, and Jain requirements, along with promoting their business on the way! It's a Win-Win situation at the end of the day!"
Connect with Foodie Explorerz