15 Hong Kong brands loved by locals: nominated by HK entrepreneurs
Take a look at these Hong Kong brands loved by local entrepreneurs. From sustainable shoes to candles and art galleries, you know they are top notch brands when they are recommended by the people of Hong Kong also building their own brand.
"I love the beer from Breer : they actually produce some beer from leftover bread. We need more innovative products like this, which brings a solution to current of future environmental issues (https://www.breer.com.hk)"
–Anne-Claire from Phenix app
"@vanscents, a lovely lady who I met at my first pop-up she makes candles for the seasons, even a Baileys candle! Also very well priced room sprays that are influenced by some of her favourite scents. I have a room spray for each room; I spray it in my wardrobe and get compliments, they are long lasting and pet friendly.
@Aromonix The products that she creates are great quality. Her story about how she got into her business is from the heart and for her and the family. "
–Molly from Swoop lifestyle
"MOX 
As a business owner, of course, I would like to see my 'baby' grow. But at the same time, I need to be mindful of unnecessary fees for my own savings. With MOX, they offer a better interest than traditional banks in Hong Kong. It helps no matter how much money you have, because every $ count." -Yunike from battiku.hk
We definitely agree with that as we love Mox too! Our Home Kong wrote an article comparing all the highest interest rates in Hong Kong – there are ones that are higher than Mox 😉 
For Our Home Kong readers, we have a $200 gift to new users joining Mox: click here for the mox referral code. 
* Sustainable shoes from LONO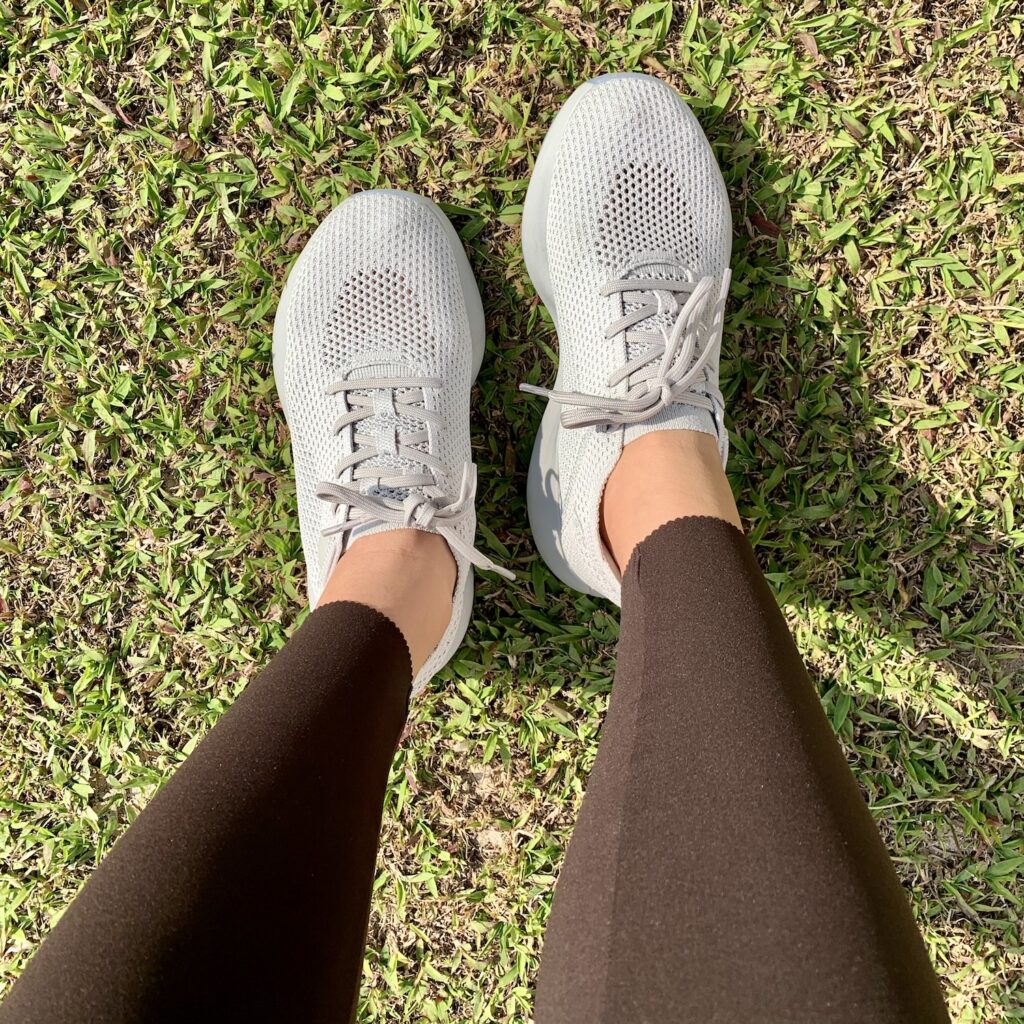 These shoes are made sustainably from trees and algae (no plastic used!) which means they are breathable. They are super comfortable and you can wear them sockless due to the breathable materials and the sock wrapping the insole, which you can take out to wash 🙂 I love that there are more sustainable shoe options in Hong Kong that are this comfortable! They felt worn in on the first time I wore it. 
-Yika from justagirlwithflowers
For Our Home Kong readers, you can enjoy a $100 off with this exclusive LONO discount code: HOMEKONGLONO
* Candles from thisiswoodco
"There are so many talented and innovative people. I can't point out only one but if I have to choose only one, I have to say the candles of this is wood co. "
-Michal from Upcycled by Michal
* Art gallery: The Stallery
"A local brand product? If it's a product, can I say White Flower Oil? (Pak Fah Yeow). I love that stuff! I am a constant worrier, and so I just smell it whenever I need to take a second to relax, especially while I'm travelling. http://www.pakfahyeow.com/eng/about/
However, one local brand that may not be a product but is a local brand that I love has to be The Stallery. It was opened by the artist Ernest Chang, a good friend of mine. Not being bias but I love everything from his art to what his brand stands for. He built his business to help local artists, which is the kind of brand I stand by. A brand that's mission is to help others, especially locals. 
Hong Kong has so many creatives that make our city so dynamic, and it's important to foster that creativity and encourage the practice of helping others. As for his art, I cannot stress enough how much of a fan I am, and I promise I'm not biased as I'm not even sure if I've told him my full thoughts yet! I love art and grew up admiring Roy Lichtenstein, Andy Warhol, and my favourite of all, René Magritte. Ernest brings back those very same techniques of these late artists and puts his own modern twist to make it his own, and also introduces it around to an audience that may not have initially known of these great artists. 
I see it as him making a nod to the old and paving the way to the new. So, all in all, any brand that supports locals and builds their business in helping people is a brand I'll confidently stand by. Instagram: @thestallery"
-Brittany from @belleterrabeauty
* Embroidered bags, T-shirt yarn bags
"These are two local brands we've discovered since working on Little Egg Crafts!
Belongs to J

 which is a store that sells embroidered items such as bags and clothes; and the embroidery ranges from cute to funny.

Bujie Lite specialises in making their products out of T-shirt yarn; and they even sell their own collection of yarn."
-Hope & Rose from Little Egg Crafts
"I've always been a huge fan of stationaries since young. I adore Paper-Roses's hand-illustrated holiday cards, they use eco-conscious materials!"
-Natalie from mochy.kid and OhMyClass
* Candles from theblomstre
"Have so many I love! I do love to support local business and companies, my latest purchase was https://www.janeeveinteriors.com/shop"
-Linda from Milimilu
"Each Jane Eve candle is hand poured in small batches in her Hong Kong studio. A lot of time, love and care goes into each batch, making each candle a very special purchase."
-Jane Eve
* Active wear, candles, personal assistant service, stained glass gifts
* Macrame from Macraftastic
Macraftastic is a creator of macrame art decor, accessories and workshops! Our full interview with Macraftastic shares Ita's story behind starting this artistic brand, from being a flight attendant to a macrame artist.
-Nominated by Aditi from Roché blanche
* Candles from scented.hk
Candles that come in all shapes and sizes! You'll find something that is out of the box 🙂 Our Home Kong's favourite is their twisted knot candles- too pretty to burn!
-Nominated by Aditi from Roché blanche
* Educational programs: Hong Kong Forest Adventures
"There are so many awesome educational opportunities in Hong Kong, too many to name here. But if I was to choose one that I have been enjoying most recently, it is Hong Kong Forest Adventures. https://www.hongkongforestadventures.com/ I truly believe children should be outside and connecting with nature as much as possible and these programmes do just that. They're awesome!"
-Abigail from earlyyears_specialist