ZA bank invitation code 2023: $200 ZA welcome rewards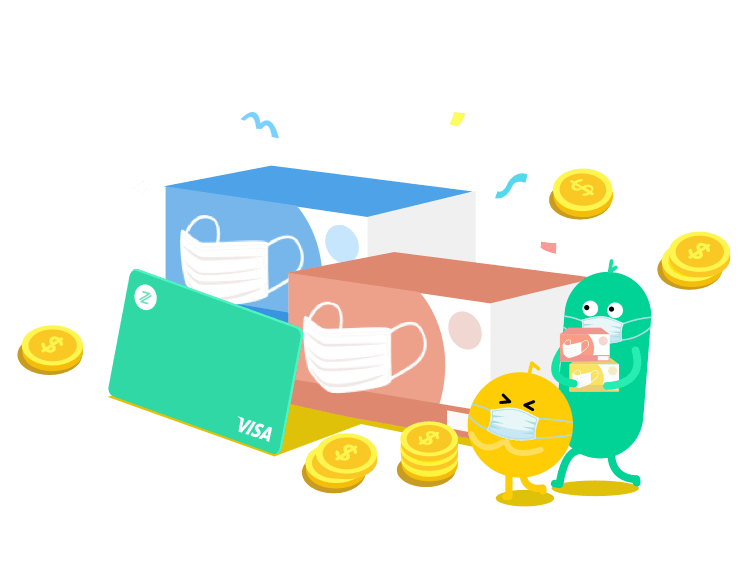 ZA bank invitation code $200 for new users with the referral code: OURHOMEKONG. Za Bank is one of Hong Kong's new virtual banks. Sign up with the ZA bank invitation code below to get $200 and refer friends to continue earning. Open an account in 3-4 minutes. There are no fees. No minimum deposits.
ZA referral code 2023: Invite a friend: they get $250 and you get $250 (continue to refer more for more rewards!) 
Referral code

OURHOMEKONG
How do I get an invitation code for Za bank?
Download the ZA bank app
Open account with the welcome rewards invitation code: OURHOMEKONG
Activate your ZA coin (follow instructions via app/the tab of your debit card)
Follow instructions/requirements at that time to receive your za bank rewards (e.g. spend $1 to receive the rewards gift)
Once application is accepted. Copy/paste your own invitation code and share with friends 🙂 
How can I get Za bank reward?
Input the ZA invitation code 

OURHOMEKONG

 for a welcome gift
Activate ZA coin, follow the instructions given by ZA bank to receive your rewards cash
Once your application is accepted, you can start referring friends with your code too!
Once your friends join, you can receive additional referral bank rewards. There may be requirements, depending on the promotional offer at that time (e.g. your friend has to spend $1). Check the up to date details here.
How do I apply for Za bank?
Download the ZA bank app
Input the ZA invitation code 

OURHOMEKONG

 for a welcome gift
Fill in the application and get your HKID ready
Once your application is accepted you will be able to use the ZA online card 
They will send your physical card to your home address
How do I transfer money to Za bank?
Transfer from local banks with the transfer function for local accounts
Or register ZA with FPS and transfer via FPS 
The current interest rate for ZA bank is 0.31% up to 200K (around 0.65% interest for time deposits)
Which virtual bank has the highest interest rate for savings?
There are time deposits you can do in the ZA bank app with HKD, RMB or USD. These time deposits range from 1-12 months. After the end of each time deposit, you will be rewarded with the interest rates into your Za bank account.
"As a bank regulated by the Hong Kong Monetary Authority, ZA Bank is a member of the Deposit Protection Scheme" (HKMA, 2020)
The time deposits at Welab bank is currently 0.8-2% which is higher than Za bank's 0.7-1.7% interest rate for time deposits
Za has a higher savings interest rate (0.31%) than Welab (0.1% or less)
Welab has 3% rebates for F&B but only after 10 transactions for the month (then you'll be eligible for the rebates), whereas Za bank has a power draw/lottery draw of rebates up to 200% (but it is possible to get 1% or less of rebates!) The usual amount is normally 1-2%, with higher cash back 2-5% happening 20-30% of the time.
How can I open a bank account in Hong Kong online?
You can download the apps of virtual banks: e.g. za, livi, inmotion, welab, mox etc and use these referral codes to get a free welcome gift of $5500+
 You will need: HKID, HK address, HK phone number
Some virtual banks may require you to be born in Hong Kong
Some virtual banks may require you to already have another bank account in Hong Kong (e.g. Inmotion bank)