13 Best places to eat in Hong Kong | Restaurants & Cafes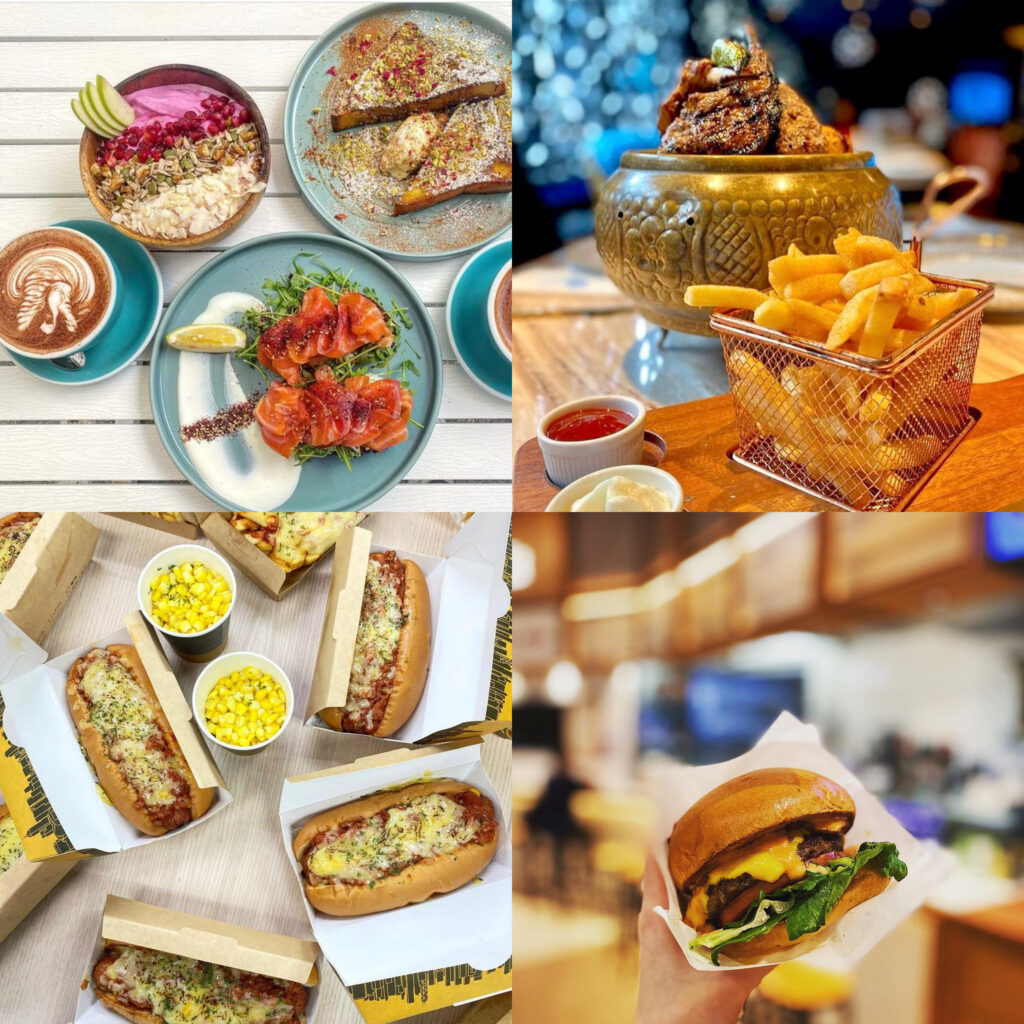 Running out of places to eat in Hong Kong? We've got you covered with recommendations from 3 foodies that explore Hong Kong's food scene. If there's someone to look to for suggestions, it's them! Here are some to add to your to go list if they aren't already! Two of the ones they mentioned are actually Our Home Kong's personal favourites 😉 
I love eating dim sum and Yat Tung Heen, which is a Michelin-star restaurant with valuable price! Weekday dim sums starting from $38 and you can share them with your friends and family. My personal favourites are steamed pork dumplings with fresh scallops and deep fried custard buns! It's definitely a place that makes you want to revisit again and again!
Japanese home-cooking style restaurant: Mai Hei
Another favourite restaurant of mine is Mai Hei! It is a Japanese home-cooking style restaurant 🙂 They offers various main dishes/ cold dishes/ warm dishes so you can try out different Japanese dishes
It's such a hearty meal for me (and can try out most things)
Our Home Kong: This is also one of our favourites and a go-to spot! We love that there is so much variety and flavours – feels like a feast! 
My favourite cafe is Platform. Absolutely love the aussie-style brunch
and special flavour lattes! They served not just your usual avocado and toast type of brunch but french omelette brioche
It's a cafe that served food that looks good and tastes good!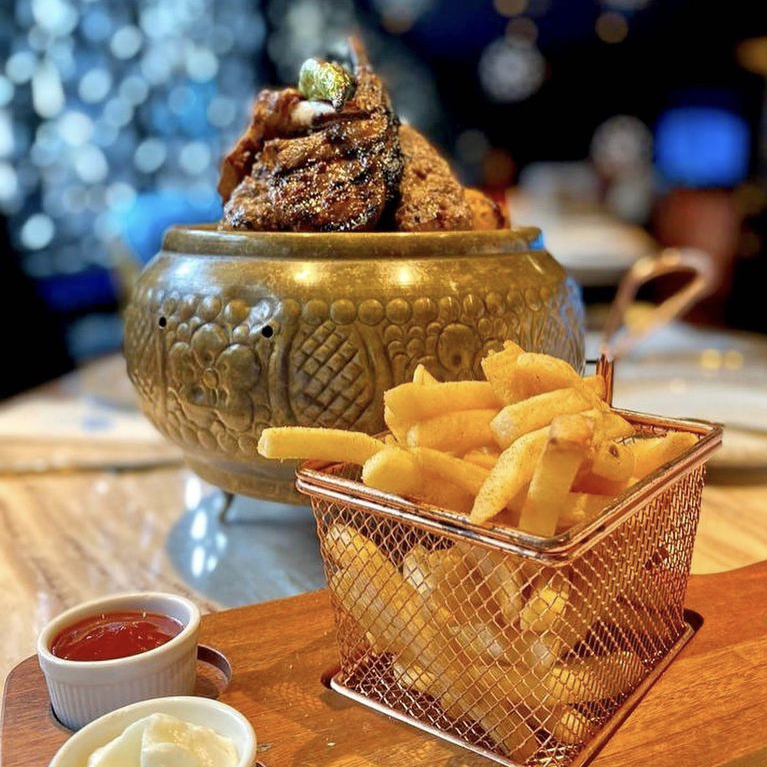 So far, our favorite restaurants have been Shahrazad Lebanese and the Veggie Kingdom! We recently tried Shahrazad Lebanese for a birthday celebration and it's been one of the best middle eastern places we've tried in Hong Kong. Their mixed cold mezze platter (a variety of along with their mixed grill meat is truly delectable. 
Cafe: Little Cove Espresso
A place that you HAVE to know and have been to if you're in
!!
One of my personal favorite brunch cafés in Hong Kong! It's a bit inconvenient to get to since it's so far, but it's definitely worth it! They have AMAZING coffee, presentable and tasty dishes (including desserts!), and amazing staff.
I love their sourdough dishes, smoothie bowls, pasta, and toasts. But my all time favorite: their
carrot cake! (RECOMMEND)
Our Home Kong: This is also one of our favourites! The Green Brunch and Breakfast Bowl is an all time winner 🙂 
Vegetarian: The Veggie Kingdom
The Veggie Kingdom, a pure vegetarian Chinese restaurant, has also been a favorite of ours. We particularly are a fan of their dan dan noodles and crispy turnip cakes.
Besides the Veggie Kingdom, we also enjoy the salad at Chef's Market (Central market). Salads are usually not a go-to for us, but this one we don't mind eating. The salad bar allows you to add as many vegetables, proteins, and nuts in your bowl all for HKD$78. That's what we call 'value for money. 
Burger Republic is also another favorite. Even though it's not a pure vegetarian burger spot, their 'Veggie Galore' burger has always been a delight to eat! 
When it comes to Vegan food, we enjoyed eating at Big Dill in Sai Ying Pun. They have a variety of snacks including their Philly steak sandwich and vegan nuggets which are made from cauliflower.
This is one of my favorite go-to Korean 
restaurants here in the 852. With decent and reasonable price, "본가"(Bornga) provides food lovers with mouth-watering dishes while also delivering foodies the full experience of Korea's home 
 cooked meal served with warmth 
.
Their flavorful dishes cooked with love and devotion proves their rightful ownership of their restaurant name: Bornga. (Bornga, which means home 
 in Korea, refers to their 'home cooked meal' restaurant theme.)
I highly recommend their Galbi Jjim!(One of my favorite Korean dishes)
Anyone looking for a SUPER good Korean chicken place in Hong Kong? BHC Chicken is by far one of the best chicken I've always had in Korea and I can't believe it's not getting as much recognition as it deserves here in Hong Kong!
BHC accurately represents Korean authentic chicken and provides foodies the experience of "good Korean fried chicken". As a Korean, this is my favorite Korean chicken restaurant!
The fried chicken and the Bbu-linkle are personally my favorites! (Don't forget the cheeseball)
Also, if you want the full experience of "chi-maek"(치맥), which translated to chicken and beer, don't forget to order a 
!
Go fill your tum tums with some GOOD chicken 
!!
This was a special find that I contemplated for the longest time on whether or not I should share this place to my friends or on my food insta! But really wanted people to experience the cafe the way I did, so here goes!
For the LONGEST time, I've been looking for a café in Hong Kong that could accurately represent the vibe and drinks/food of Korean cafés.
AND VOILÀ!
Being in this cafe brought back memories from when I went to cafes with my friends after class in Korea. The environment and atmosphere of the cafe itself was so amazing, but so was their drinks and desserts! The music, the interior, the drinks (including the grape-ade that I could only find in Korea) and the dessert were all heavenly.
My friend got the Americano and I got the 청포도 에이드(green grape ade). I love coffee but to fill my cravings of the Korean style ade from ever since I came back to Hong Kong, I ordered the fruity surprise without hesitation.
The lovely, minimalistic interior was also a beautiful touch of our favorite rnb music in the background 🤍
The croffle🧇🥐(crossaint-waffle) is a 100% recommended! They are TO DIE FOR.
Authentic HK food: Australia Dairy Company
Everytime I step into a caacanteng, I look for the macaroni soup. To me, this is a personal favorite among all of Hong Kong local foods.
"Australian Dairy Company" has the BEST macaroni soup I've ever tried in Hong Kong(and I've been to many places). They keep their local atmosphere and is very fast paced. The service is not the best, but their food makes customers come again! Super cheap and filling!
I recommend getting the Pineapple Bun/condensed milk toast with your meal!