iHerb Christmas gift guide | DIY Hampers
Use this iHerb Christmas gift guide as inspiration to make your own DIY Christmas hamper or care package! We've rounded up some popular products in the beauty category, snacks, kitchen goods and self care items. You can make your own DIY hamper with a basket/fruit basket or re-using a pretty box that you already have at home (from all the gifts you've received before!). 
With iHerb's own brands and supplements, there is usually an automatic 10-20% off and other seasonal promotions. Use code DUT5220 for 5-20% off other items in your cart. Seasonal promotions can usually be seen on their homepage or the banner at the top of the page.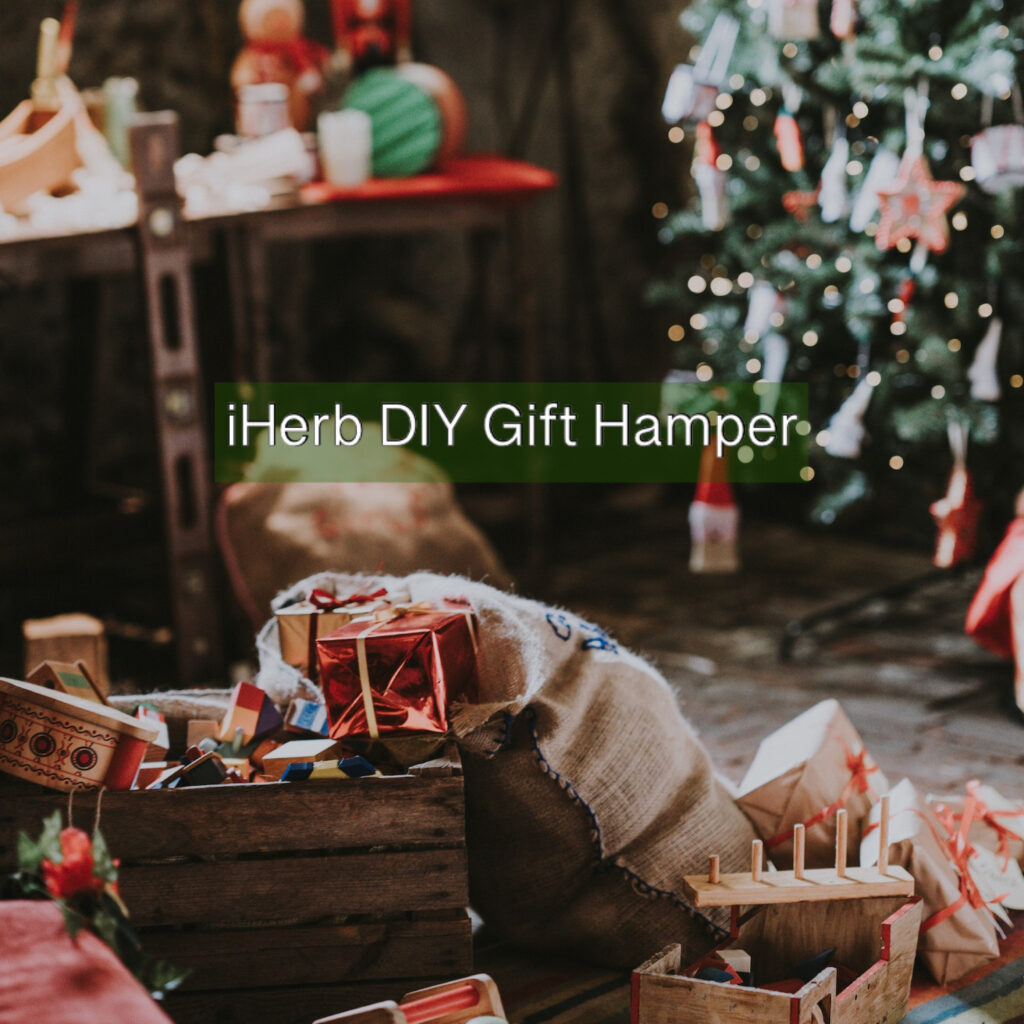 | iHerb referral code | DUT5220 |
| --- | --- |
| | |
| + Extra 6% cash back +$200 HKD welcome gift | |
Use your reward credits for Christmas shopping and get additional 5-20% off when you use the discount code plus an additional $1 USD per item review. Your reward credits expire after 90 days – be sure to use it before then 🙂
Round up of best iHerb products for Christmas gifts
It is always nice to receive hair oils as a gift! Who doesn't want luxurious shiny, soft hair anytime of the year? Hair oils feel so much nicer than using conditioner (personally I've stopped using conditioner and have switched to hair oils for 3+ years and my hair is healthier than ever). iHerb has both western brands and korean hair oils!
Avocado oil has become quite popular lately for salads and to use as a 'finishing' oil to drizzle after cooking. It's perfect with salads with nuts and some fruit! Also, why not double the avocado trouble? Add it to your avocado salad, because you can never have too much avocado! Our favourite salad recipe: chicken breast, avocado, green apple and nuts 🙂
We all need a handy tea strainer at home. It can be used to strain tea and even coffee grounds! This iHerb tea strainer is hands down the best one I've used – sturdy and strains the tea/coffee efficiently. It is a handy strainer to make milk tea/chai tea as it strains tea grains well too. The best part is you can get this at a trial price – meaning it's free after you get your $1 USD review reward credits! 
Looking for other iHerb best products to shop for yourself, family and friends? These are a round up of 6 types of best products to get on iHerb for more inspiration!