10 Keto friendly iHerb snacks to add to your cart
Interested to know what keto friendly iHerb products there are? We've included a list of 10 keto friendly snacks to help you get through the day. Cutting down sugar intake and increasing protein intake will make you feel more energized throughout the day. On the fence about keto? Maybe this list will give you inspiration on a variety of snacks that you can add to your diet and realize you're not missing out on much after all!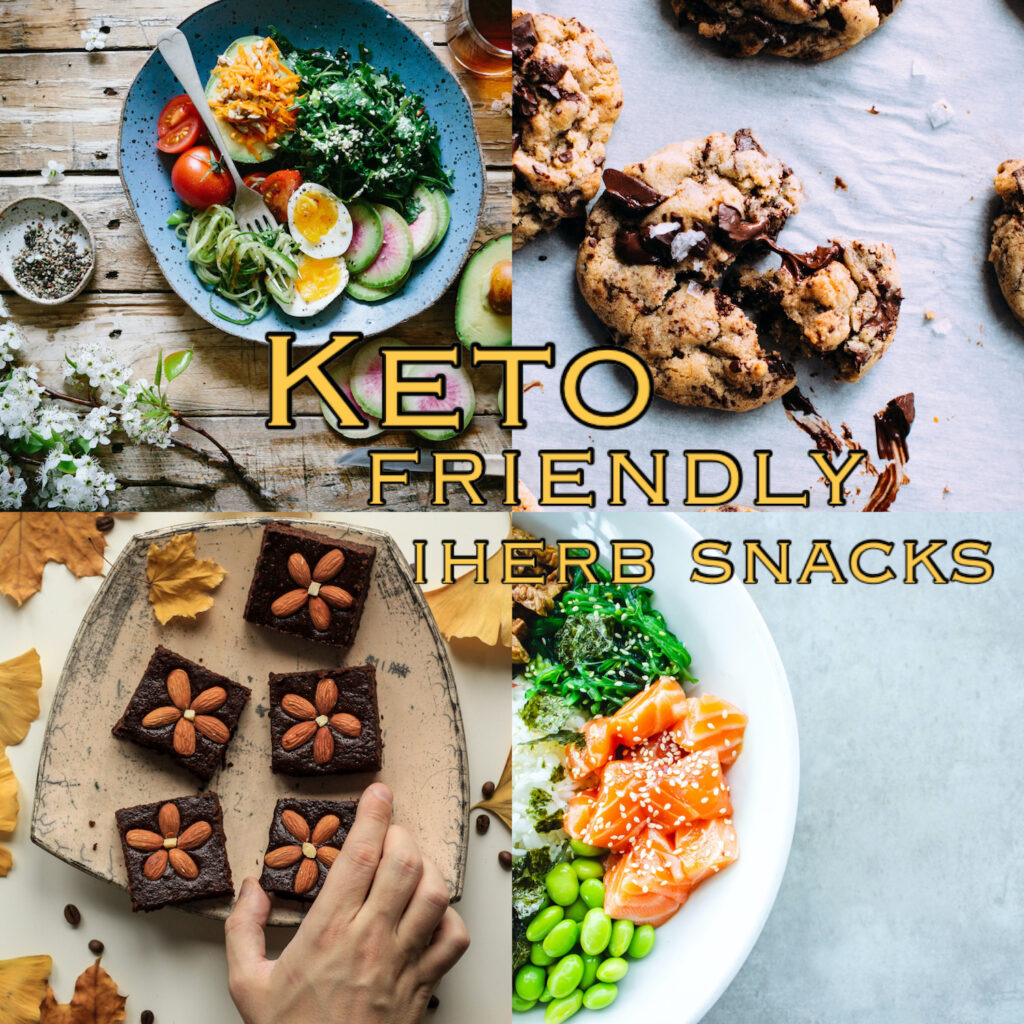 | iHerb referral code | DUT5220 |
| --- | --- |
| | |
| + Extra 6% cash back +$150 HKD welcome gift | |
Don't forget to check out the free iHerb products that you can get. You pay $1 USD on checkout, and once you've received the product, you get $1 USD cash rebates back into your account. It can either be spent on future iHerb orders or taken out as cash through their payout system (minimum $100 USD to cash out). 
Now for the round up of best products to get on iHerb:
What iHerb snacks are keto friendly?
1. Peanut butter chocolate chip keto cookies
2. Cocoa hazelnut keto spread
3. Keto friendly dark chocolate cereal
5. Keto fudge brownie mix
Looking for the real deal? You can make your own keto friendly fudge brownies. Fresh brownies from the oven beats almost all chocolate desserts, no? Don't forget to share some with your friends…keto does not mean calorie free 🙂 They also have a keto friendly pancake mix if that is up your alley.
7. Keto granola: chocolate sea salt
Nut butters are a great way to get in some healthy protein and calories. It is filling and you can have it on keto friendly bread, in smoothies or on top of granola. Remember to check for ingredients and make sure it's sugar free! Bonus tip: don't forget to make sure 'healthier' oils are added to the recipe! 
What alternative snacks are keto?
Besides from nuts, sardines and dessert snacks, cold cuts, cheese and olive also make great keto snacks! Perfect as appetizers, side dishes and also snacks for your movie night 🙂
Is popcorn allowed on keto?
Popcorn can also be a keto friendly snack, make sure you don't over dose on the carb calories and have a daily carb limit though 😉 Good thing butter and salt is keto friendly!